Mobile Website Design, It's More Important Than You Think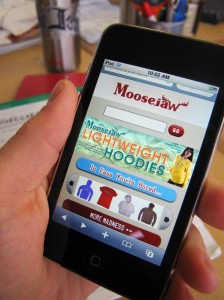 Houston SEO Services: Mobile Websites
Website Marketing Firms can all agree that mobile website design is essential for maximum customer accessibility. It's 2012 and the majority of Americans are carrying smartphone devices in their pockets and purses. Not having a smartphone in today's society is like going to work or school without wearing pants. Thus, these cell phone savvy individuals are navigating on their Blackberrys and Iphones, paying bills, doing business, shopping, reading and using applications. Everyone likes things to be easy, and coming across a website that is not cell phone friendly can generate revenue loss as well as loss of customers for any business.
When owning a business, it is agreeably the highest goal to create as much income as possible. This is why having a mobile site to compliment your desk top site is a must. A mobile site will ensure that you can reach your targeted markets and possibly others that may be interested in your products or services.
Don't forget, it's a fast paced world the we live in and not everyone has the opportunity to sit down in front of a desk top computer and browse at their leisure everyday. This is why having a Mobile website for your business will benefit on the go customers and viewers, as well as your overall sales.
Here at Directory One Inc., Houston search engine optimization and helping clients with Houston SEO web design is our goal. For us, sticking with the always changing Houston web marketing trends is fun and mobile website design is our newest feature offered to clients. We will take a basic version of your current website and create a mobile friendly site that all smartphone devices may view. Think about it, having a mobile website is going to become just as important as having a regular web site in just another year or two, so why wait until then to do such a beneficial thing for your company? So take it from Directory One, the Houston SEO expert, mobile site design, it's more important than you think and all website marketing firms will agree.