Houston Responsive Web Design Company
Houston Responsive Web Design Company
Teaches You How To Generate More Visibility For Your Website
 .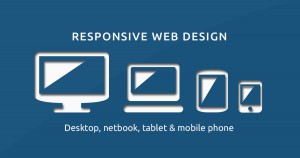 .
Houston responsive web design company
, Directory One is available for a free website evaluation. Call the people at Directory One at 713-269-3094 for a free website consultation today. Now more business is being conducted online than ever before. People are turning to the internet for all of their needs and having more visibility for your website can greatly increase clientele.
Your website  should be able to paint a picture for the consumer of what it is you represent. You want to showcase the best and have your company stand out from all the other online competition. In order to have a successful website there are a few things that are necessary to catch the consumers attention and keep it. Key factors in generating more visibility for your website are executing a plan, using search engine optimization (SEO) in Houston, and producing a mobile friendly website.
 .
Creating a Website Plan
Choosing the right Houston website design service company is the first step in your plan to creating more visibility for your website. You need a company that is able to choose the right types of visuals and content needed for your specific business that is knowledgeable of online marketing strategies. Your website needs to be a representation of your company and it needs to be like a map that leads the consumer to contact you. The people at Directory One are constantly creating website plans for all  types of businesses and will be able to help you create the perfect website plan to increase your online presence.
 .
Using Search Engine Optimization in Houston 
Using
search engine optimization in Houston
is important because you want the consumer to be able to find your website quickly using relevant key terms. These terms must be placed effectively on your website in the slug, the title tag, the first sentence of the first paragraph and the first sentence of the last paragraph and they must all be identical. All of these phrases must match in order to make your page more clear, concise, and relevant to search engines. When you include the location you are in this greatly increases the chances of your website being located by the right customer. Directory One is the place to call when you need expertise on using search engine optimization in Houston.
 .
How to Produce a Mobile Friendly Website
Finally here is how to produce a mobile friendly website. You want your
website design to be mobile friendly
because now more than ever consumers are using their phones at all times to browse through the internet. Google has even stated that it now has more internet searching done via phones than via computer desktops. In a time when phones are such a vital part of people's lives it is important to have website designs that are mobile friendly because it is highly likely that is the method used to locate your website. There is a much wider consumer group when you have a mobile friendly website design rather than having a website that is only compatible on a desktop.
Houston responsive web design company, Directory One is here and available for all of your Houston website design needs. Directory One has their employees ready to assist you with increasing the visibility of your website. Give us a call for a free website consultation today at 713-269-3094.