Who Knew Facts Could Make SEO Content so Interesting?
Author: April Hall
So, I'm a girl who loves to gab. I love to tell everyone what my opinions are from everything from the upcoming Presidential elections to the latest trend in preschool girls' attire. (By the way, who in the world ever thought of printing t-shirts for five year olds with the words "Hottie"!?) As much as I think the internet community needs to read my op-ed pieces, however, I recognize that in order to make my SEO content interesting, useful–and therefore worthy of reading and sharing with others–it needs to be heavy-laden with facts, statistics, and perhaps even a chart or two thrown in.
Using proven facts in your page copy doesn't have to be boring, however. In fact, boring content will quickly fade into the abyss of the internet, factual or not. It's important to use facts and charts as just one means of creating enjoyable SEO content. You want your readers to feel as if what you say has merit; but you don't want them to feel as if they have been forced to read through an academic journal to prepare for a final exam.
So, how can you successfully use pertinent facts without becoming tedious? It's simple. Find some unique information that the common reader–perhaps even one who is not regularly involved in your industry–will find interesting. For example, the following chart is a stunning display of the current state of American Health: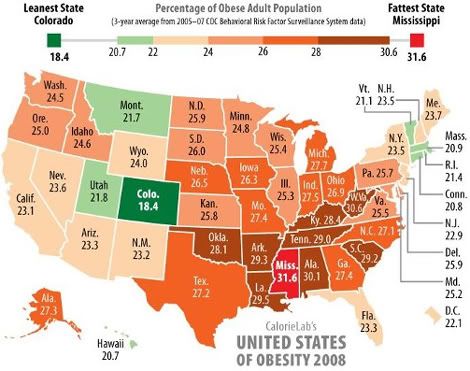 Besides causing you to immediately gauge how obese you are in relation to the rest of your state (and, I admit, my home state is one of the least healthy…), how else could you work in this information?
A sporting goods company could write an article on the overall poor health of Americans
A gym could create page content encouraging people in their state to lose weight through daily exercise
A local tourism agency could tout the healthiness of their state and promote local outdoors activities
A Christian publishing company could lament the fact that the least healthy states are found along the Bible Belt region
This is just one example of how excellent content is easy to create, once you have found a core piece of information to work around. Looking through governmental sites for current information is a great place to start. Not only will you be able to find an endless source of inspiration for page content, but you will also become a walking source of random trivia information–which means you will be able to hold an interesting conversation at even the lamest dinner party.