Houston Video Editing Services at Directory One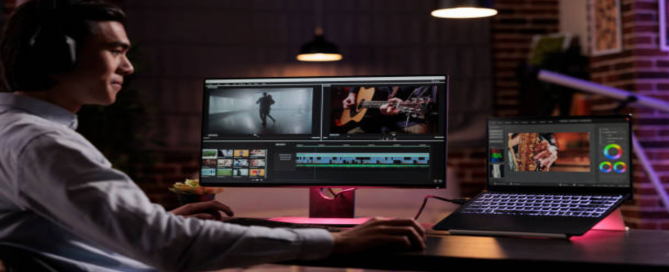 Video marketing is a vital tool for engaging audiences effectively. Beyond filming, the art of video editing plays a pivotal role in shaping compelling narratives. For Houston businesses, Directory One stands out as a premier provider of professional video editing services.
Effective video editing captures attention from the outset, a crucial aspect in today's fast-paced digital world. Directory One's skilled editors excel at crafting videos that captivate audiences within seconds. We skillfully eliminate mundane segments, ensuring your video remains engaging throughout its duration. This careful curation guarantees that your brand's message shines brightly.
Simplicity often holds the most power in video content, a concept Directory One firmly embraces. We believe in conveying messages clearly and effectively, focusing on meaningful visuals rather than unnecessary distractions. With our wealth of experience and dedication to visual storytelling, Directory One emerges as your strategic partner in enhancing your brand's impact through expert video editing.
As your strategic partner for enhancing brand impact, Directory One's dedication to visual storytelling sets us apart. If you're looking to elevate your video content's impact, contact Directory One at 713-465-0051 or po@directoryone.com.