Houston SEO Audit Company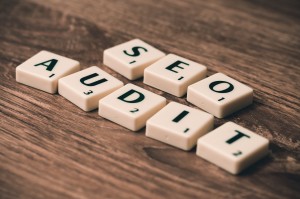 Houston SEO Audit Company, Directory One, offers an evaluation of your company's SEO strategies to help maximize your online visibility. SEO is the acronym used for Search Engine Optimization, which is defined as the strategies used to make your company's website rank high in search engines such as Google, Yahoo and Bing. SEO audits are becoming increasingly important because people more frequently use the internet when searching for businesses. An article for Search Engine Land cites a report from Google showing that 50% of people who conduct a local search on their phone will visit a store within a day. By implementing an SEO plan for your website, you will help generate more traffic to your website, which is a critical component for generating leads in today's technologically savvy society.
A variety of SEO strategies
SEO tactics that will help your website rank higher include user-friendly navigation, high-quality content and regular updates.  At Directory One, we offer web marketing packages that target these key areas in order to boost your company's web presence and grow your business.
How an SEO audit can help your company
An SEO audit will take a close look at your current website's search engine tactics. We will evaluate your website's design and content to provide expert advice that will help determine your next step.
There are many aspects to consider when it comes to performing an SEO audit, and we can help determine how well your company is targeting potential customers. We pay close attention to your industry related search entries and evaluate whether or not your website is performing well for search engines.
Free website evaluations
Houston SEO Audit Company, Directory One would like to offer you a free website evaluation. Call us at 713-269-3094. We will provide a free website consultation with our SEO experts. To learn more Directory One, visit our website and like our Facebook page for the latest updates.