Turn Negative Feedback Into Good Social Media

Connecting with your customers on social media is a great way to show the human side of your brand. But what would you do if something goes wrong and negative comments start popping up on your company's Facebook or Twitter page? You need to learn proper social media management.
Social media is a powerful online marketing tool. You can connect, engage, build trust and loyalty with current and prospective customers, generate web traffic, and ultimately drive sales to your business. However, having a social media presence also means dealing with negative comments at some point.
Types of negative customer feedback on social media:
Business error

Misunderstanding

Negative comment

Spam
Once you identify the type of complaint you received, it will be easier to determine how best to adress it. No matter what, do not delete or ignore a comment. Follow these three steps: 1) Recognize the complaint; 2) Apologize publicly; 3) Take the discussion off the public page to resolve the issue.
Offer incentives
Remedy the problem by offering free business services or discounts.
Ask for an explanation
Even if it isn't an error on your part, basic customer service is addressing any issues customers might bring up. Ask your customers what they feel you did wrong and go from there.
Deal with spam
Bad reviews are sometimes attempts to damage your business's reputation. Address spams as if they are legitimate complaints. Apologize publicly then take the conversation offline to resolve the issue.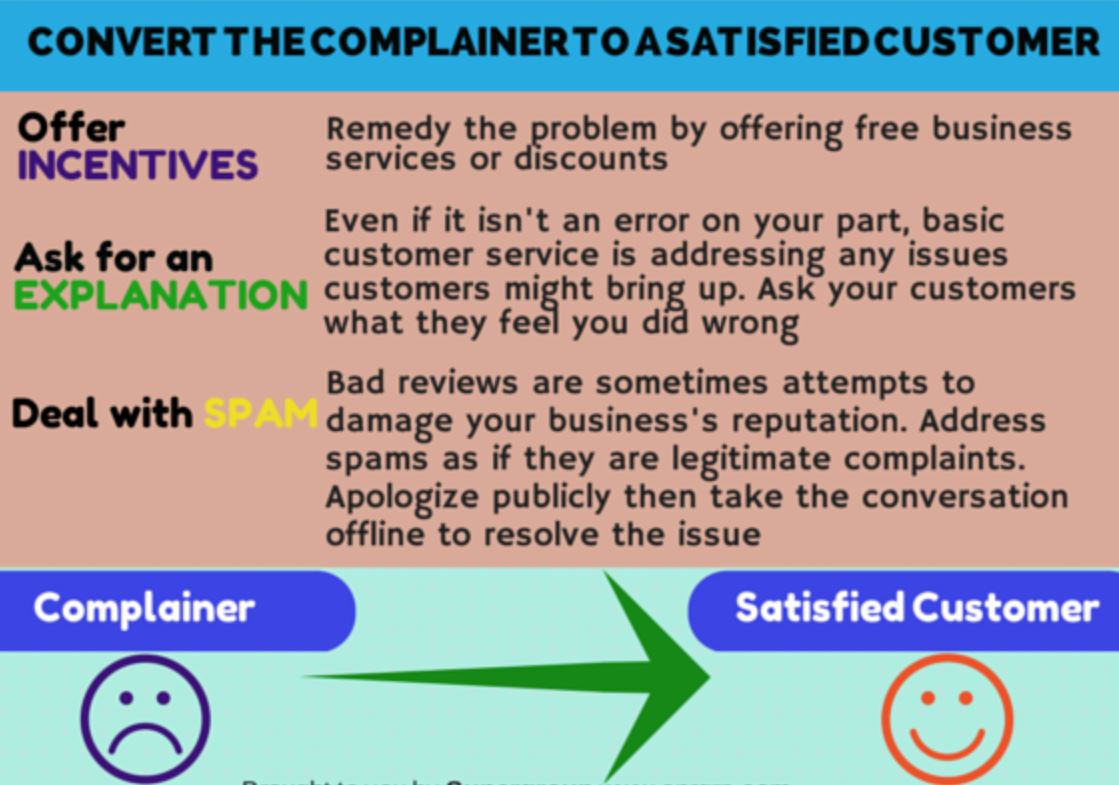 Keep in mind that no matter how great your company is, mistakes happen. Your customers can get upset and complain about you. Social media is your customers' platform to lodge these complaints. In turn, social media is a good avenue for you to show how great your brand is by addressing these complaints and providing resolutions in a professional and sincere way.
Social Media Management is an online marketing service in Houston that we at Directory One offer. If you would like to know how social media can benefit your brand, please email us at info@directoryone.com or call (713) 269-3094 for a free website consultation.
About The Author