SEO-Friendly Websites: Navigation and Sitemaps
One aspect of a website that is relatively neglected is the navigation. While the navigation may not seem like a critical part of a website, it actually heavily influences user experience and can heavily impact rankings. So what is website navigation and how can web designers make it more SEO-friendly?
How Do I Get Back Home?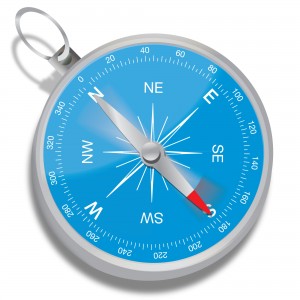 A website's navigation includes all the menus — any menus on the top, bottom, or side — and inner links. Essentially, the term "website navigation" encompasses all the ways you get from page to page within a website. So, why is this important for SEO? Search engines will reward your website if it is user-friendly and if it is easy for their spiders to crawl. If a search engine's robots can't easily access your pages, you may not get credit for them, which could hurt your ranking in the long run.
Aside from search engine rankings, there are plenty of other motivations for having a straight-forward, easy to navigate website. You want to make it as easy as possible for users to get the information they need; if you make it too difficult, you run the risk of frustrating users, which will encourage them to leave and go to another company's website. It truly is in your best interest to provide a positive user experience for your website; navigation is a key element to creating that experience.
Designing SEO-Friendly Navigation
Navigation should be designed to improve the user experience. It is important to come up with relevant menu items that allow the user to access important information easily. You also want to make sure that it is easy to get back to those main pages without having to click the backspace button! This gives the user more opportunities to shop around and learn more about your business.
Make sure to have statics HTML links to all of the important pages you want to get credit for. Adding an XML sitemap to the website is a huge help for search engine robots. A sitemap is like a linked table of contents for a website that allows spiders to easily crawl the website. They allow search engines to quickly notice any changes to the content of your website.
In general though, there are a few common mistakes any web designer should avoid. These mistakes include:
Excessive amounts of outbound links – Not only does this encourage users to navigate away from your site, but it also makes things harder on the search engine spider. Crawlers may also write these links off as low quality or spammy links, which could in turn hurt your ranking.
Internal pages that can only be found through search toolbar – You want all of your pages to have some sort of physical link.
Flash-heavy websites – These types of navigation are fine in small amounts but they are generally not the best kinds of navigation to have because Flash requires a lot of updates and may not be supported on all computers.
Hard to reach pages – It should not be hard to reach the homepage from any page on your website.
If you believe that you're website needs a more SEO-friendly navigation, please call Directory One at 713.269.3094.