Google is removing sidebar ads-What this means for SEO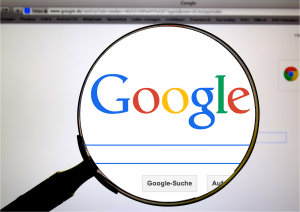 Google is removing sidebar ads from desktop searches worldwide. Previously, when people did a Google search on a keyword such as "furniture," businesses who had pay-per-click accounts could have their ads placed on the top, bottom, and right sidebar of the screen. With the new update, paid ads that link to a website will only appear on the top and bottom of Google search results, with a maximum of four ad listings on the top of the page and 3 on the bottom.
This new update will bring significant changes in the way advertisers handle paid search ads for desktop google inquiries. We have highlighted three of the most important notes from various search engine news articles.
1. Desktop searches will look more like mobile searches
In an article for Search Engine Land, Matt McGee notes that on mobile, Google shows two to three ads at the top of search engine results. By removing right sidebar ads from desktop, search results will appear more similar for both mobile and desktop search queries.
2. The fourth ad in the top page will only appear for "highly commercial queries"
It is also important to note which search entries will generate four paid ad listings in the top page. TheSEMPost received a message from a Google Spokesperson stating that the fourth ad listing will appear for "highly commercial queries." Dusty Vegas from Search Engine Journal notes that "high volume and general search terms" are currently the queries that have been the most affected by the update. Search Engine Journal notes that according to Google, general terms include typing in products and services such as " hotels" and "car insurance."
Vegas also notes that for more specific search entries belonging to a more niche market, the updates will begin to take effect in the coming weeks.
3. More room for product listing ads and the knowledge panel
TheSEMPost published a new update stating that product listing ads (PLAs) will remain in the right sidebar. Product listing ads include images, seller information, and price on a product. By removing sidebar ads, there will be more room for PLAs and the knowledge panel, which is a box that shows detailed company information when people look for your business.
Directory One is an internet marketing company located in Houston, TX. For more important news on the world of search engine optimization, read our previous blog post entries and call us at 713-465-0051 to learn about how search engine marketing can help your company.