DIRECT traffic to your website | Directory One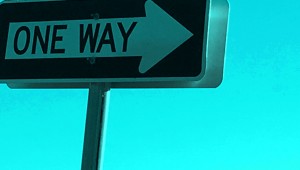 Don't make the mistake of setting up a business website and then failing to direct traffic to it. It's like planning a huge party, hiring caterers and a DJ, setting it all up, decorating, but forgetting to send out invitations. All of that work for nothing! The set-up is only part of the needed effort. You need to direct prospective customers/clients to it.
How do you direct traffic to your website?
By hiring Directory One of course! The number of websites that exist online are quickly approaching 1 billion (you can watch the numbers live here). This means that your website has quite a bit of competition! Directory One has over 20 years of experience in getting customers to first notice your business and then to feel confident enough in your presentation to purchase your product or service.
Directory One first began as a printed directory (like the yellow pages delivered to your front door). We quickly learned that a company name alone and the phrasing used to advertise can affect a company's overall success. For example, a taco company with the name of Tucker's Table could easily be mistaken for a company that makes tables or maybe another trendy farm to table eatery. Who knows?? But now Tucker's has already lost a percentage of potential customers (of course word of mouth and friends recommending places sort of works, but why take the chance?). Why confuse potential customers? Now if the name is Tucker's Tacos instead, instantly customers know what it is and the business can be easily advertised and found whether it is in a printed directory of old or searched for online (with a very specific word found in your website's domain name). The name speaks for itself and is an "instant" advertisement!
With so much competing information online, your company can quickly become lost. Directory One is not only skilled at obtaining the correct domain name for your website so that it can be easily found, but also at content writing using keywords, creating new blog posts for your website to then put on social media, and listing your business in directories. We can also take it a step further and set up paid advertising online through PPC (pay per click) and adwords.
Directory One can seamlessly direct traffic to your website and bring in the customers that you need.
We can continuously highlight your web presence and direct traffic to your website with our team of skilled writers, designers, and coders. For more information regarding our website marketing and design services, contact us here or call us at 713-465-0051.