Considerations When Choosing a Web Hosting Company in Houston
If you are starting up a new site or simply want to switch over to another hosting service, there are a few factors you need to consider if you want to get the best service possible. Since most people are not very knowledgeable about the backend of a website, doing a bit of research before signing on to a contract with a web hosting company in Houston is generally a good idea. Here are some of the questions you should ask any web hosting company before you pay them for service: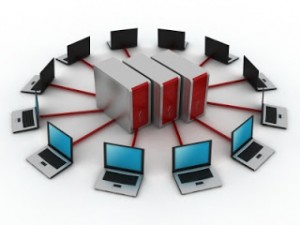 Web Space
The majority of hosting companies will cap of the site of your website. Larger packages generally include more web space. As a rule of thumb, you want to describe what you intend your website to do and how large you would like it to be to a potential hosting service. This way, they can help you figure out what size is best for you.
Bandwith Allotment
Most hosting companies limit the amount of bandwith for your website, even if they say you have "unlimited" amounts. The amount of bandwidth dictates the amount of data that can be transfered to and from your website, with in turn limits the amount of traffic to your website. If too many people visit your site within the beginning of the month, your site will have an error message and will not be able to load. Some web hosting companies will bill your for this while others will give you an extra bit of bandwith so that you can keep going. The amount of bandwith your website needs depends on the size of the files and the traffic, so it varies from site to site.
FTP Access
The growing trend in web hosting is that each company provides you with a web design content management system. This is great if you are a beginner, but onsite web builders are limited in the sense that they do not always provide you with more advanced service.
FTP is the most common way to transfer files and web pages from a computer to the web host's computer. This process allows you to transfer files from any computer with an internet connection and essentially add them to your website. It is essential that you have FTP access if you have a web designer or you want to add more advanced applications to your website.
Restrictions on File Size
These are terrible. Some web hosting companies limit the type and size of files you can upload to your website. If you are planning to have a lot of graphics, animation, or simply large pictures, please verify that your hosting company does not have an unreasonable file limit.
Technical Support
This is a pretty big one. There is nothing more annoying than calling a customer support line and being hit with a machine that gives you an endless stream of irrelevant number options. If you want quality technical support at a reasonable wait time, you may want to look for a smaller, local company.
Directory One is a web hosting company in Houston that emphasizes quality customer satisfaction while providing you with honest and affordable hosting services. We are located here in Houston and only work with local businesses. Pick up the phone today and call 713.465.0051 to talk to a member of our friendly staff about our web hosting packages!